2″ DEEP TRAY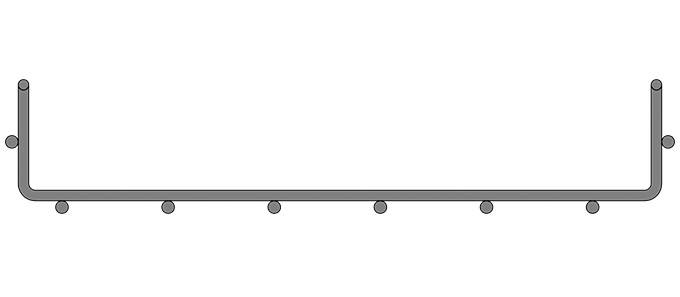 *Finished tray length is 118 3/16"
*Fill is a theoretical calculation based on a .22" diameter cable and a 50% fill.
*WBT's fill rate is based on the NEC allowable fill of 50%. The NEC rule states that the cable cross section areas together may not exceed 50% of the tray area (width x depth = fill). Cables will almost completely fill the tray when reaching the 50% fill rate due to empty space between round cables and how the cables are installed.
available finishes:
standardpre-galvanized
(eco-friendly)
zp

electro zinc plating

pw

pewter powder coated

bl

black

wh

white

cpc

custom powder coated

304L/316L304L stainless steel &
316L stainless steel